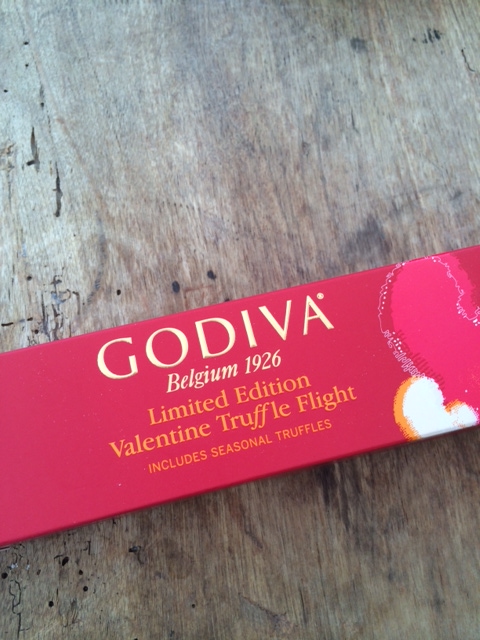 Yes, it is true, and I will not apologize for it.  They were passing out samples when I was with a friend who was buying Valentine's Day gifts for her daughters.
I enjoyed every bit of the small strawberry champagne truffle offered to me.  Creamy, just the right amount of sweetness, mmmm!  I ended up leaving with a boxed flight of truffles for my husband.  (Shhh, don't tell!)
Pleasure eating is a part of a life well-lived.  In a society that has loosened judgments on almost everything else, why do I still hear so many guilty comments from people when they enjoy food?
It is true that when the main purpose of eating steers too far away from satisfying our physical need for nourishment, there are often dire health consequences, but there is still room in anyone's eating plan for a little daily pleasure.   In fact, too little of it will surely derail any weight loss plan before you can say "strawberry champagne truffle"!