I was in the middle of a holiday stress-fest yesterday – gotta bake the cookies (I felt like the Dunkin' Donuts guy), gotta wrap the gifts, gotta, gotta, gotta – until I noticed myself tensing up and realized it was time to get myself to a yoga class. . .
Which calmed and focused my mind, and brought me back to the question: "Is THAT important or not?"  I decided that baking cookies probably was not in the "super important" category, but it was in the "somewhat important" category.  It only achieved that designation by virtue of the fact that my kids will be home, and the cookies will be a somewhat important pleasant memory to revisit.
Actually, in light of the recent school shooting, I am reminded that absolutely NONE of the things I am trying to accomplish for the holidays really matter AT ALL.  Really, it's not very complicated.  People and relationships matter.  Things – even delicious cookies – just do not.  A perfectly decorated house – ditto – it just doesn't matter.
Food does, however, have the ability to communicate love, caring, even legacy.  My grandmother died long ago, but Grandma cakes live on as an annual reminder of how much she loved us.  Food was a major love language for Elisabet, and she was fluent in baking.
This wonderful woman married my grandfather when he was well into his 50's.  After many years of life alone after he lost his first wife to pneumonia – my dad was only 13 at the time – he befriended his second wife on a trip to Germany.  On returning home to Chicago, he realized how much he missed her and returned to bring her back with him.  They married and she became the only grandmother I ever knew.
She learned enough English over the years to get by, but as kids, we enjoyed her "almost right" English the best.  When we were young, my siblings and I were "cut" (translation: cute), and my grandfather, the love of her life, was "so looking good" (translation: good looking).
She knew the word "eat" and used it often to encourage us.  If we finished something on our plates, she would ask, "You like?"  Not ever wanting to offend her, we would eagerly reply, "Oh yes, we liked it!"  PLOP – another mound of it would appear on our plates.
Leaving her house, there were bags – big bags – to carry home to Milwaukee.  Inside – colorful hard candies, some with chewy centers, and many Grandma cakes, delicious marble pound cakes dusted with powdered sugar.  I just finished making this year's loaves.  They are cooling in preparation for a good sugar dusting and wrapping.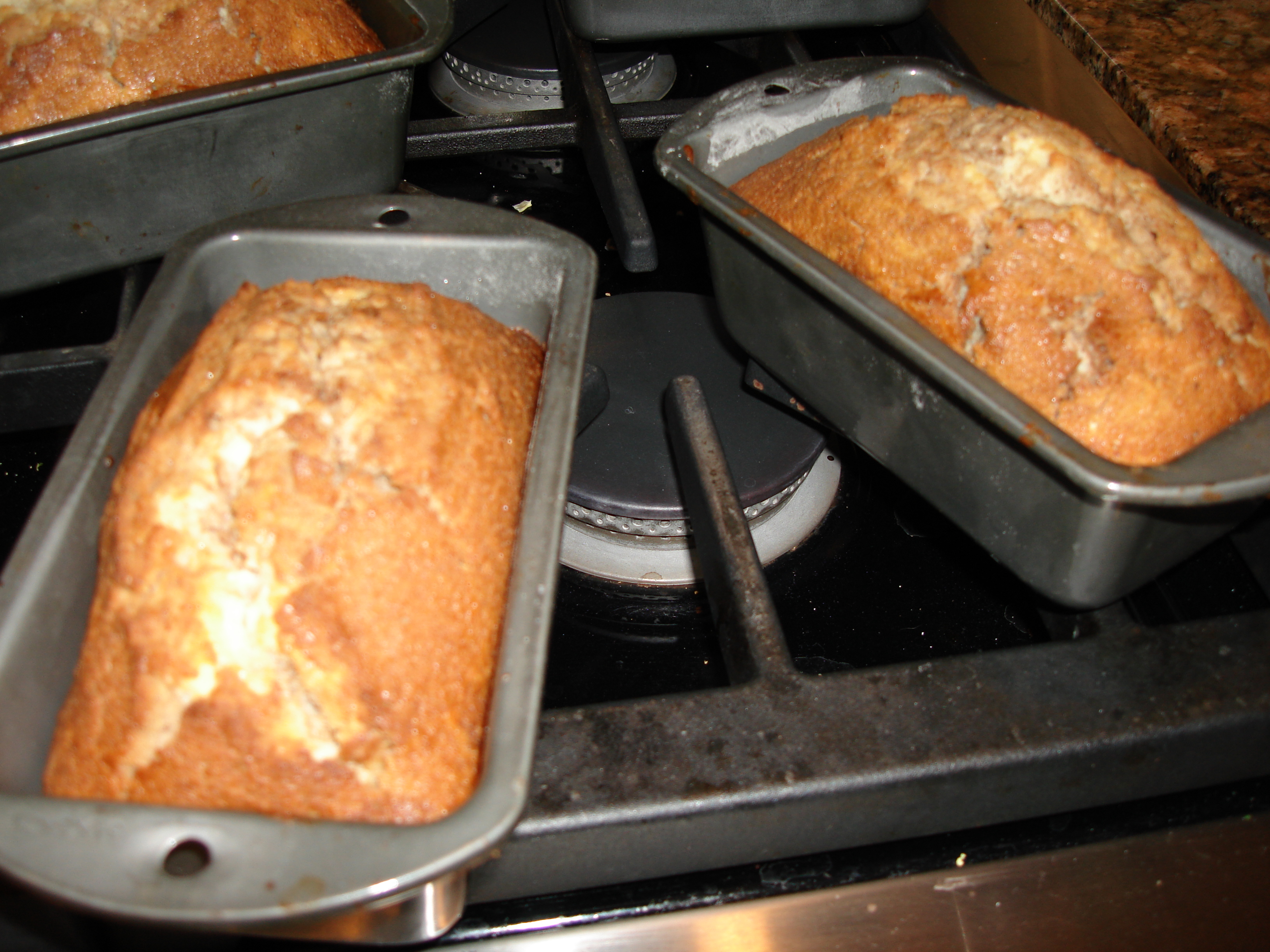 As I look out the window, I see nature's visual equivalent of powdered sugar.  How perfect!  A beautiful winter snowfall to enjoy while I am inside, safe and warm.  Lucky me.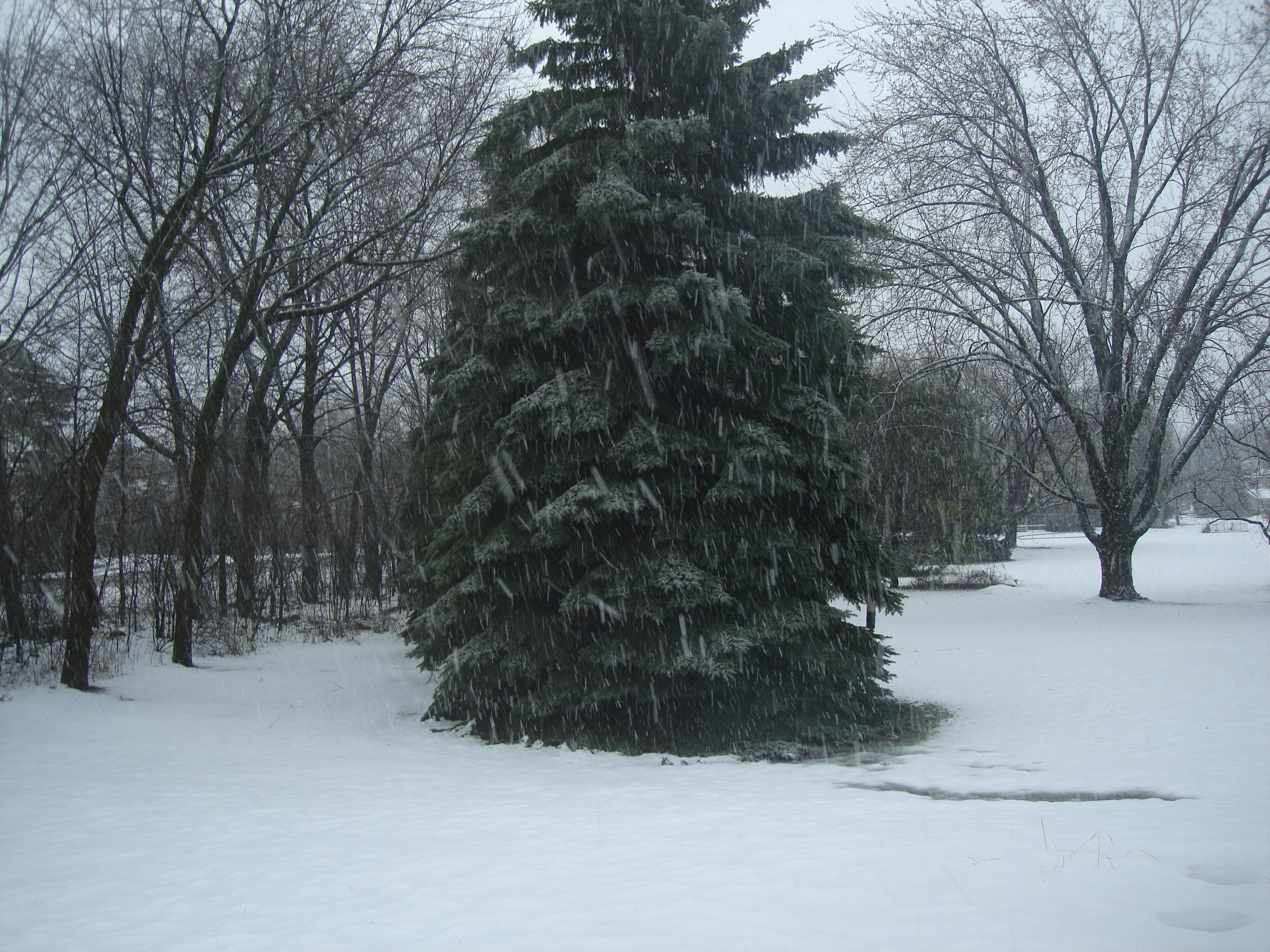 The recipe comes from a homemade cookbook I gave to family members years ago, typed on an electric typewriter (p.h.c. – pre – home computers!).  Just click to enlarge, I think it will be legible.  Happy Holidays!