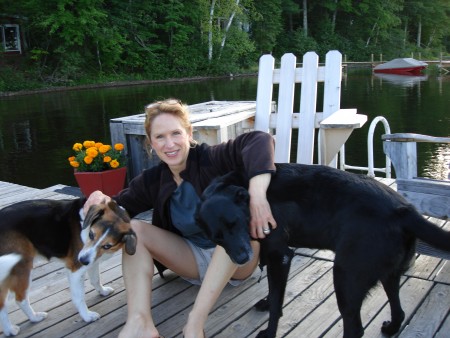 Kim Flannery is a registered dietitian.  She enjoys the one-on-one interaction of private consultations, as well as the opportunity to speak to larger groups of club members and corporate groups.  Kim also provides nutrition counseling and education to the students and athletes at Cardinal Stritch University and members of the Wisconsin Athletic Clubs.
Her individualized approach to group weight loss, with a holistic emphasis on eating as it fits into a full life,  has helped many people improve their lives beyond what is possible with weight loss alone.
Her blog allows her a creative outlet and the ability to offer support to others with the desire to stay healthy with the passage of time.  When not at the club or blogging, you will find Kim hanging out with family and friends, playing piano, feeding hungry musicians on tour (son Brent is a professional bass player with Allen Stone), visiting daughter Becky in California, working out, OR cooking, baking, eating, looking at recipes,and enjoying life with husband Peter.