I came home hungry today with no patience for a complicated lunch preparation.  The wrap I made was so easy, and this was the best lunch I have had in weeks!  I had leftover roasted veggies – always a good idea – and the homemade hummus was leftover from the weekend.
The wraps I found are new at my grocery store.  They are high  in fiber and protein and made with sprouted wheat instead of flour.  As long as you tolerate wheat, this is a great choice since it is less processed than flour products.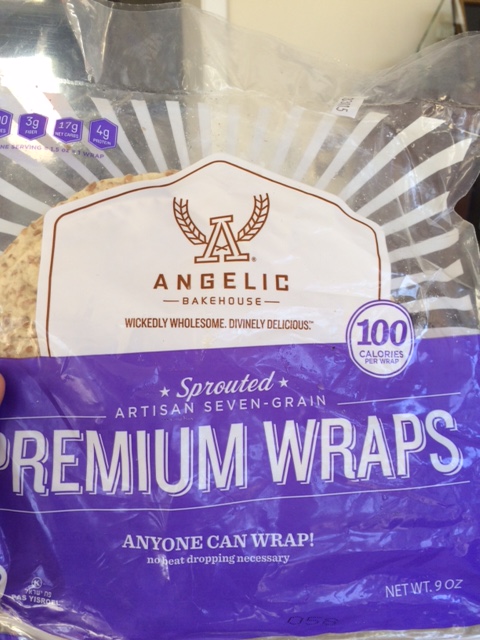 Ingredients:
Sprouted wheat tortilla (or other kind)
Hummus (homemade is easy; try the Barefoot Contessa's super quick and delicious hummus recipe)
Roasted veggies (I used mushrooms, fennel, red onion, eggplant, and carrots)
Avocado slices
Just wrap and eat!