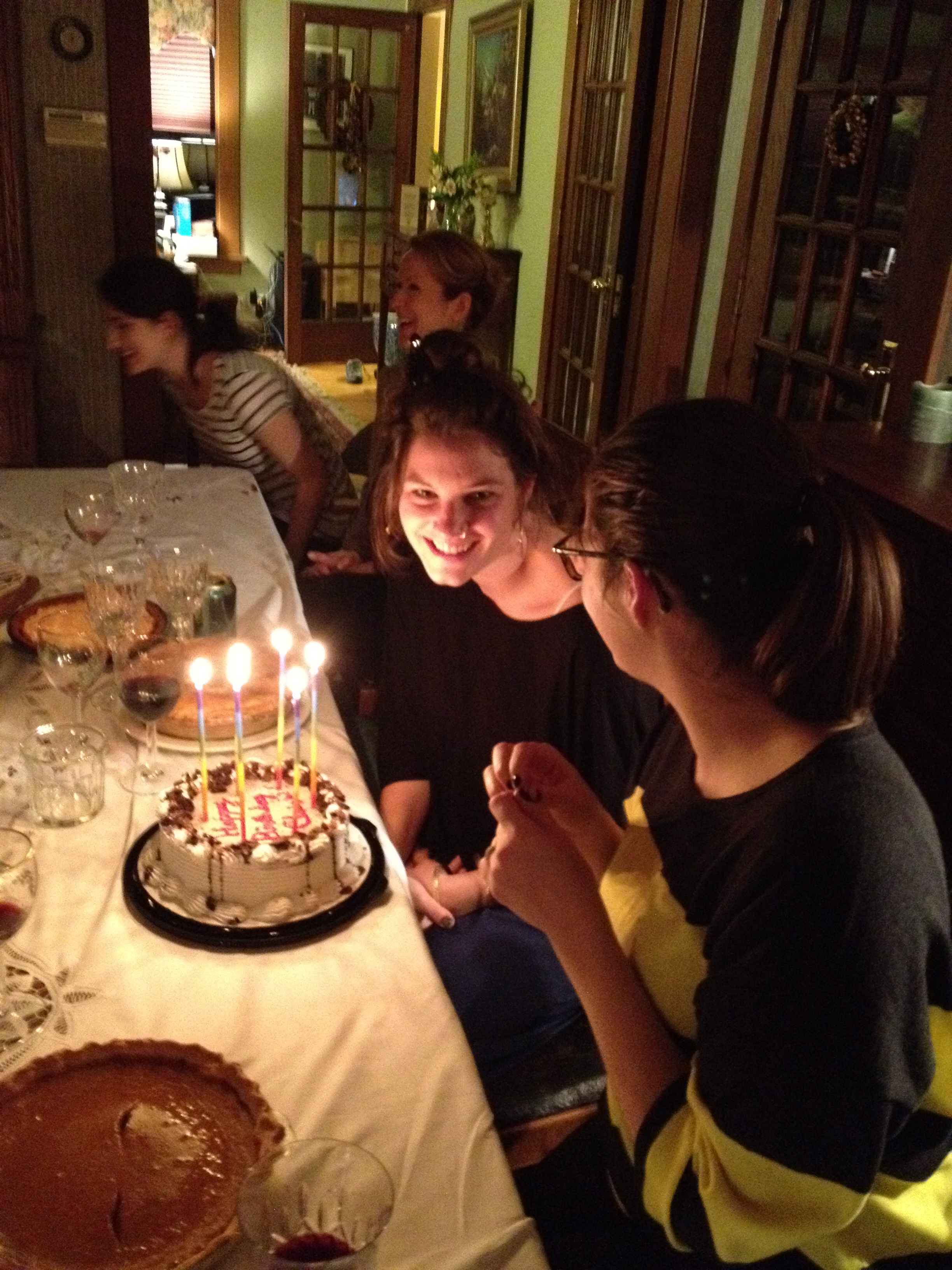 I don't know about you, but I am tired of reading the re-runs of holiday eating tips this time of year.  Every time I see the teasers on the cover of every magazine in the grocery store rack, I can't resist looking to see if anyone has come up with something different than "Bring a veggie tray to the party" or "Don't go to a party hungry."
Those who struggle with weight know that the biggest calorie gluts come during the times they feel defeated, hopeless, or simply tired of trying so hard.  "I give up!"  or "It doesn't matter anymore; I've already blown it."  Strategies for these times and these moods will save far more unnecessary calories than choking down endless carrot sticks and celery at a party while simultaneously exhausting willpower by resisting even the smallest bite of anything pleasurable.
Before the pent-up tension sets the same old pattern in motion again this year, or if you are one who just "punts" until January 1, try my tips instead.  They are not tips for a "perfect" eating plan, but they are tips for improved eating this season, improvements that can continue into the New Year and beyond.
Happy Thanksgiving!  I hope your feast includes delicious food as well as many happy moments with family and friends.
Life itself is the proper binge. – Julia Child
Kim's Tips for Healthy Holiday Eating  
1.  Look at your holiday eating beliefs.
Are you going into the holidays believing you will gain weight? Do you believe you can't control yourself?
What you believe is powerful! Thoughts can become actions. Try entering the season with a more curious attitude. ("I have had trouble in the past controlling myself around holiday baked treats. This year I will stay more mindful and observe what happens.")
2.  Consider your stress level and simplify (not just food, but holiday expectations !).  Stress can – and often does – affect eating.
3.  Modify your plan and be "intelligently flexible".
4.  When facing an eating decision, ask these questions:
What am I looking for right now (body nourishment, pleasure, something else)?
Does this feel kind?  Please treat yourself kindly.
5.  Do what you can to balance your brain chemistry for better self control.
Don't go hungry.
Control blood sugar levels and mood by eating plenty of high fiber fruits and vegetables, along with a good portion of protein.
Eat concentrated sweets in moderation.
Get plenty of sleep, sunlight, laughter, exercise, friendship, and positive thinking to keep brain chemistry in a happy balance.
6.  Stay present: If you disappoint yourself, remember that you only have this moment to make changes. You cannot have a re-do, but in this moment you can do something more important – forgive yourself and change your long-term thinking.
7.  Try the app I developed to help people with the human side of eating challenges (In the Moment – Mindful Eating).  
Put the entire situation into perspective. How many days of "holiday" are there – really?  What will you do and how will you treat yourself on all of the many other days in between the few special events?